Overcoming COVID-19 Employer Challenges
October 28, 2020 • 10:00 AM
11:00 AM
Free
October 28, 2020 • 10:00 AM
11:00 AM
Free
Overcoming COVID-19 Employer Challenges
In this session we'll be discussing ways you can help protect your business and employees during these unprecedented times. We'll cover topics such as; providing a safe working environment, future proofing employment contracts for further lock downs and how to manage employee absent issues.
During the one hour live Q&A we'll cover the latest Employment law and Health & Safety guidance to help you protect both your business and employees as we return to the new normal.

Ian Langford, a HR and Employment Law expert will host the session. Ian has previously run his own business and now has 18' years experience with Peninsula, the UK's leading provider of HR, employment law, and health & safety services. Questions can be submitted directly during the session.
In this session you will learn :


The latest updates on the NEW Jobs Support Scheme, plus how to manage staff as the furlough scheme winds down.


The best way to prepare your business to survive a local lockdown


How to keep control of your business using staff contracts and flexible company handbooks and why a 'Layoff Clause and 'Short Time Work Clause' are vital moving forward.


What the government's new work-from-home guidance means for employers in England.


How to meet the latest COVID-safety rules and protect your business from spot inspections or fines.


The rules on redundancy pay for furloughed workers, and what to do if the worst happens and you need to let staff go.


How to unlock £1000 per furloughed employee from the Job Retention Bonus.


Register for free

These events will take place via Microsoft teams, your conference details will be sent out to you 24 hours prior to the event taking place. You will receive a confirmation email when you register for our events, this may go to your junk/spam folder, please ensure you check your junk/spam folders if you have not received this.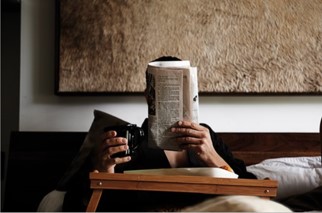 Questions
If you have any questions regarding this event, please contact glasgowevents@bankofscotland.co.uk
Event Disclaimer
The views and opinions expressed are those of the presenters and do not necessarily reflect the views and opinions of Lloyds Banking Group. This is for information only and should not be relied upon as offering advice for any circumstances. Specific advice should always be sought in each instance. As the event organiser, we use your data to record your registration for the event, send you emails relating to the event, for example; email reminder and to request feedback. We do not use your data for any other purpose.